languages interpretation and translation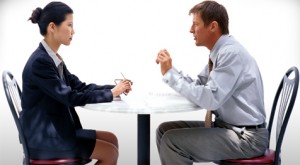 We offer translations and interpretations for all languages and all fields.
The desire for better job opportunities or personal growth are just some of the reasons that may motivate you to learn or improve a language. Regardless of what your goals are, we can assist you with our interpretation services, depending on your needs. It may be that you are fascinated with a country or a particular culture or you're thinking about living abroad a while. Maybe you have more free time and it is your opportunity to go further. Any reason is good to learn a language and here we give you more reasons to encourage you to continue learning or start this adventure. And all options are available with us. If you want to learn with our interpreters or hire our services of the best translation, in person or virtually, we will have it for you. languages interpretation and translation.
The simultaneous interpretation is used for formal and informal situations such as court hearings, medical evaluations and conferences of all kinds. Consecutive interpretation will last twice as long as all the other speakers should remain silent while the interpreter translates every word response the client says. languages interpretation and translation.
With services available in 150 languages ​​and dialects, Interlingua, Inc. can meet your interpretation needs anywhere in the world.
Please contact us right now, and we will give you the best options according to your wants and needs.
Languages
Some of the languages we deal with are:
Arabic
Chinese
Danish
Dutch
Farsi
Finnish

French
German
Hebrew
Hungarian
Indonesian
Italian

Japanese
Korean
Malay
Norwegian
Polish
Portuguese

Russian
Spanish
Swedish
Tagalog
Turkish
Vietnamese
Translating

Contracts
Letters
Computer manuals
Catalogs
Maintenance manuals
Shipping forms

Training manuals
Legal and collateral documents
Financial statements
Advertising copy
Video/radio scripts
Business cards

Interpreting

Conference calls
Business meetings
Depositions, hearings and trials
Other Services
Private Spanish tutorials
Corporate Spanish classes
OSHA training in Spanish
Notarizations in foreign languages
Certifications
Video voiceover
Desktop publishing
Website conversion
Brief assignments abroad
Tape transcription